Time to Vote for Your Favorite Dock & Boat!
Thank you to all the docks who volunteered their time, energy, creativity, and expense to help make Spook the Lake! 2021 a huge success! Thanks also to all the Spookers who dressed up and came out!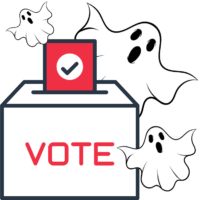 Voting has closed! Winners announced soon!