Help us build a complete list of all annual Smith Lake events! Contact us and send us your event information.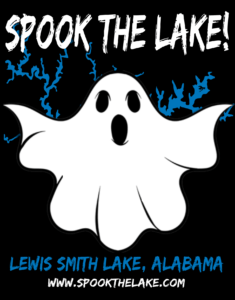 Spook the Lake! – It's trick or treating by boat, and it's a hoot! Oct 16, 2021
It's been said that once a year in October, Spookers of all ages, from all around the lake, decorate their boats, their kiddos, their dogs, and themselves and set off on a quest for candy….